Management, staff and technicians at Shannon Motors in Johnston believe that serving the community is a mission. We especially assist people who need dependable, affordable vehicles.
Customers from the Rhode Island and Massachusetts areas will find high-quality used cars, trucks, vans and SUVs to fit their budgets; every person who visits Shannon Motors in Johnston will find people who work hard to make owning a great vehicle possible.
At Shannon Motors our staff will work with people of all credit types—and give easy approvals. Flexible auto financing options are available for everyone—in fact, some may be approved for loans with lower rates for people with good credit. Regardless of your credit history, no credit, good credit, bad credit, or following bankruptcy, and divorce, we want to help.
Our experienced staff offers same-day financing at Shannon Motors in Johnston.
Many of our customers thought they'd never be able to get financing for a vehicle. Shannon Motors of Johnston has helped thousands of Rhode Island and Massachusetts car shoppers get approved when they didn't think it was possible.
Come see us today at our dealership, located about a block south of Johna's Italian Restaurant on Killingly Street.
In addition to bad credit auto financing, Shannon Motors offers a quality selection of used vehicles. Browse the unique inventory of over 200 cars, trucks, vans, and SUVs online or at each of the four locations. Used car models range from economy to luxurious with affordable pay day payment options available to meet any budget.
To make the auto-buying experience simple, Shannon Motors has a three-step process in place to quickly put people in a great vehicle.
Step 1: Fill out our 30-second online credit application to get pre-approved. This will help us speed along your financing approval without wasting your time in person at the dealership.
Step 2: Choose the closest Shannon Motors location here in Rhode Island. We've got used car buyers covered with dealerships in Johnston, Providence, Somerset, and Woonsocket.
Step 3: Visit us and we'll work with you to find a car that fits your budget and needs. Our goal is to ensure each customer gets a great car!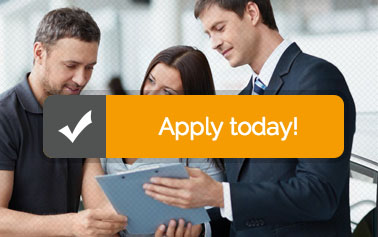 *Shannon Motors Acceptance Corp is a RI licensed lender.