Shannon Motors RI Offers Earth Day Tips to Save Gas!
Shannon Motors RI: Tips on Saving Gas!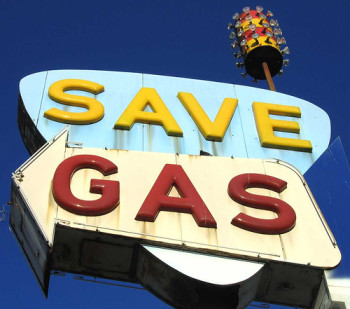 Shannon Motors RI offers some friendly tips to help you save some extra money on gas this Earth Day!
Accelerate Gradually! Lighten up the lead-foot and save up to 20% in fuel economy.
Try to Carpool! Find a coworker, friend or parent to share driving shifts with!
Don't Sit Idle! Waiting for someone to run into a store? This not only is bad for the environment but it also wastes gas.
Check Your Air Filter! A clean air filter can improve gas mileage by as much as 10%
Clean Out the Junk In Your Trunk! For every extra 100 lbs your vehicle loses 1 to 2% in fuel efficiency!
Take Care of Your Car! A properly maintained vehicle will run much more efficiently and provide better mileage to the gallon.
Slow It Down! Don't speed on the highway! This is not only a great way to stay safe, and avoid fines but it will save your fuel efficiency too!
Don't Brake TOO Hard! By anticipating the traffic and braking slowly, fuel economy may increase by as much as 20%
Download an App! Several smartphone apps are available for iPhone and Androids to help you save an average of .20 cents per gallon.
Shop around! Find a nearby gas station that runs weekly specials or reward points!
If you are worried about your car being too much of a gas guzzler, it may be time to TRADE IT IN! Shannon Motors offers four convenient locations in Johnston, Providence, Somerset, and Woonsocket;  all with hundreds of cars in stock! From sedans, trucks, SUVs, mini vans, Shannon Motors can get you in any foreign or domestic vehicle regardless of your credit history. Apply with our secure thirty second credit application or call 1-800-559-1000 today!